What We Do
Our mission is to facilitate the space so that each person can connect and develop from their own heart their relationship with the creative SPIRIT and return to their nature, to their home, to the Sacred relationship with Mother Earth that here we call Pachamama.
Our purpose is to foster and live within a deep, healing relationship with divine creation. In the mirror of these times, what we are experiencing as a society reflects the tremendous imbalance that we have generated with nature. This healing process is not just a personal experience, it is in BEING TOGETHER where the power of the miracle that our united hearts needs and enables. For that reason the medicine of Casa del Sol is the family, the tribe, the spiritual communion.
Our family shares practical experience to nurture conscious, loving human beings.
Sharing our ancestral knowledge helps us to connect to our authentic self, and service to the community and our environment.
What We Value
Connection – Nourishing the family & community through compassionate connection.
Gratitude – Giving thanks for our life, our natural environment, our roots and all our ancestors.
Safe Space – Creating safety within a home setting to nurture the seeds of self love and acceptance.
Our Shamans
Santiago Ayala and Ximena Morales are certified Curanderos (healers) from Ecuador and Peru. They have lived in the sacred San Pedro Valley, Vilcabamba with their family for over 20 years. Their family rituals weave the rich traditions of North Native American and South American lineages to awaken our spiritual connection and expand consciousness. Together they have over 20 years of experience cultivating sacred space for physical, emotional and spiritual healing with shamanic medicine ceremonies. Their family & many staff are fluent in the english language.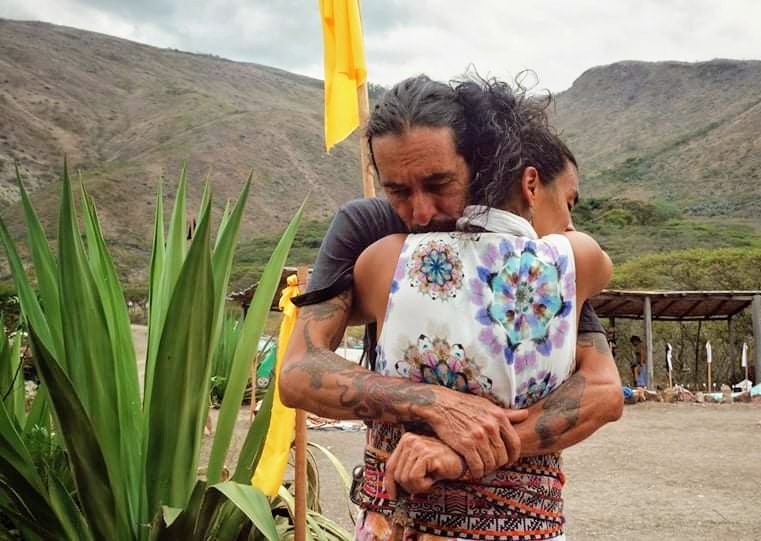 Santiago Ayala

(Ecuador 🇪🇨)
Santiago is a highly respected Shaman and a gifted healer. He has learned sacred teachings from many ancestral traditions. Santiago carries the blessings of his tribal chiefs, family and many indigenous elders. He is a Sun dancer, carrier of the sacred Chanupa (sacred pipe), and holds space for Vision Quests.
Santiago devoted his life to the shamanic path at age 26 after overcoming a serious illness. He is the guardian of one of the last San Pedro and Willka trees forests in southern Ecuador, preparing it in the traditional way to be used for healing purposes. His medicine songs, prayers and blessings carry a powerful intention to heal the heart with the sacred spirit of San Pedro.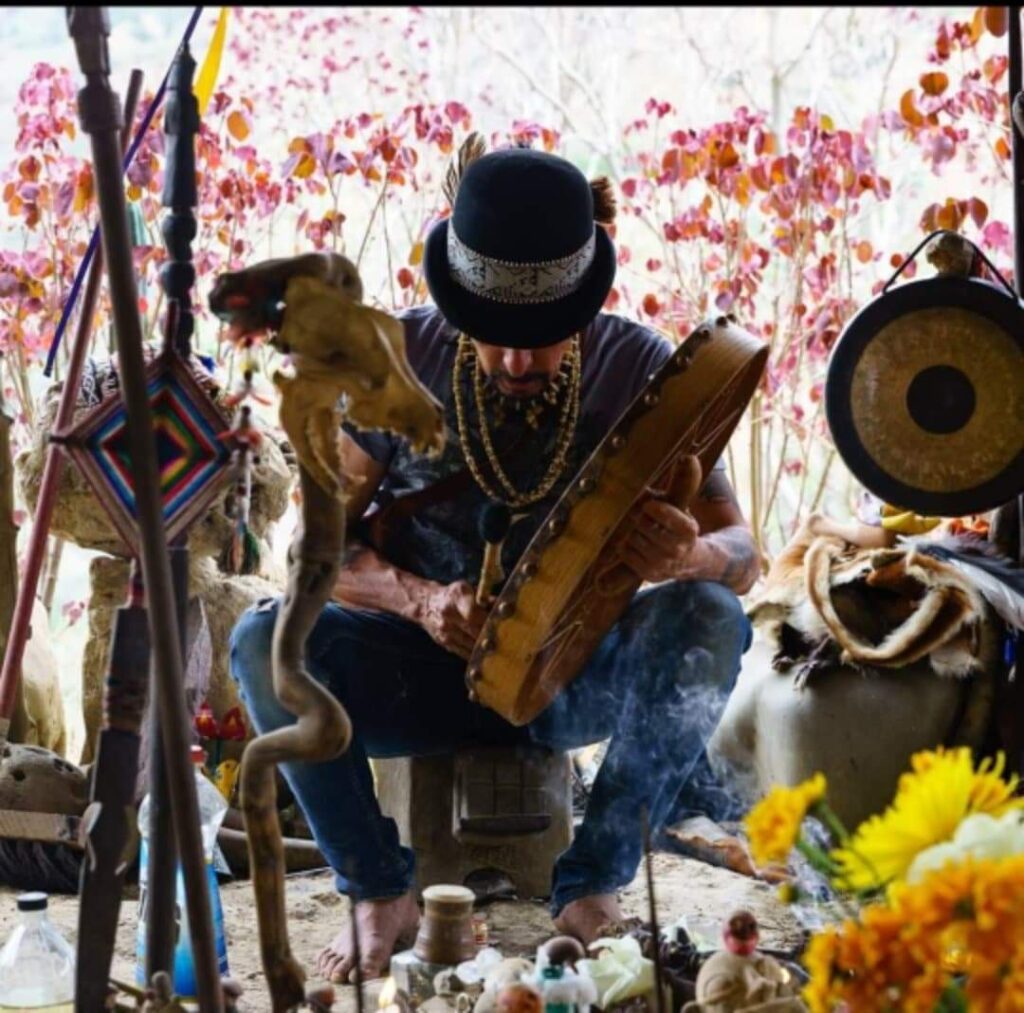 Ximena Morales Gamarra
(Perú )
Ximena is a mother, vision seeker, and co-founder of Casa del Sol. Her childhood was spent during the bloody internal conflict that occurred in Peru during the 80's and 90's, which profoundly marked his spiritual search since his early years. She has lived in nature since the age of 21, next to rivers and mountains, which she feels like her family. Here she welcomed her children into the warmth of her home. Becoming a mother of four was her most sacred spiritual INITIATION , both challenging and sublime.
Ximena is initiated in the path of Bhakti (devotional worship) in the Hindu Vedic tradition and as a Pampamisayoc (Andean Priest) within the Andean Q'ero cosmovision. She also participates in the northern Native traditions such as Sun Dance and Vision Quests.
During retreat, Ximena also leads a river ceremony to purify womb energy for those who have had abortions or miscarraige.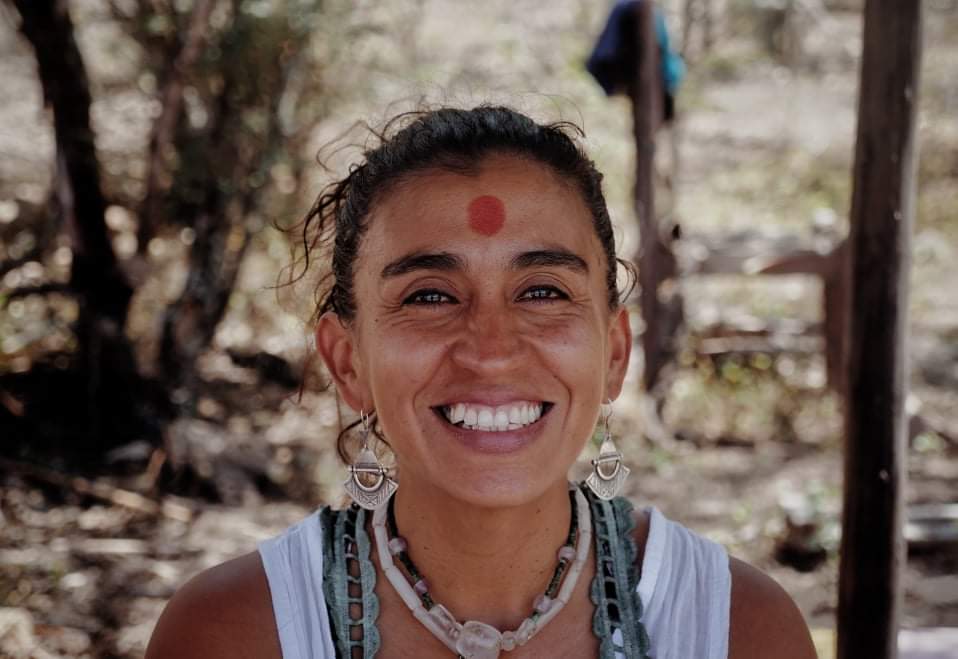 Our Support Team
Our family Shamans and support staff are available from dusk till dawn to assist any needs throughout your stay. Female and male staff are present throughout the retreat to ensure all participants feel safe and comfortable.
Mateo Buki

(Ecuador 🇪🇨 )
Mateo has been close to shamanic medicines and ancestral practices from a young age as the son of Ximena & Santiago. He assists the shamans with his beautiful healing gifts of heartfelt songs, mantras and prayers. His presence brings a playful, caring and brotherly energy to each ceremony.
Mateo has been given blessings to share the medicine of the sacred Kambo frog in ceremony. The Kambo is harvested from responsible sources of the Matse tribe in Peru. Between ceremonies, he leads voice workshops, yoga practices and meditations. Mateo is a seeker of knowledge.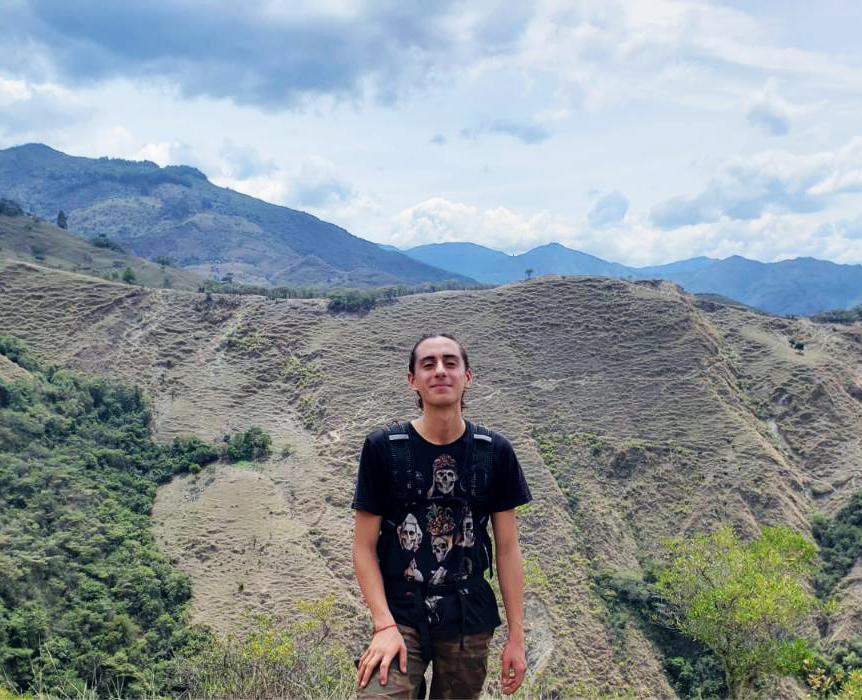 Suzannah Ohlune 

(Canada 🇨🇦)
Suzannah is our tribe's holistic wellness advocate at Casa del Sol. During the retreat, she supports the medicine's integration with conscious cuisine, yoga, Kirtan and soul centering rituals. She is also available for one on one private counsel and emotional support.
Suzannah co-founded Cancion del Corazon center in Vilcabamba, Ecuador in 2013. She shares her vast experience in Permaculture, holistic wellness, and ancestral wisdom traditions. Suzannah assists our community in reclaiming sovereign self-empowerment to live a masterpiece of embodied spirituality, creating a deeper connection to nature and belonging to the whole.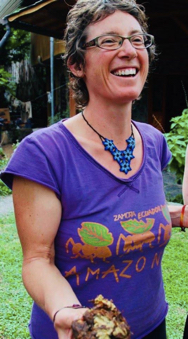 Natalia "Nati" Lanchi 

(Ecuador 🇪🇨)
Nati is our center's master cook. Her delicious cuisine reflects her heart's nourishment and love. Nati's pure heart is felt through her bright attitude and her caring attentiveness.
Nati and her family hold a traditional connection to the land passed down for many generations. Their ancestral knowledge of agriculture practices keeps their family closely connected to nature by following the cycles of the moon for planting, harvesting, and pruning. They plant family crops on the hills without chemical use, raise their own animals in natural settings, and harvest seeds for planting the next season. Nati and her family are beautiful examples of how to relate to our Mother Earth.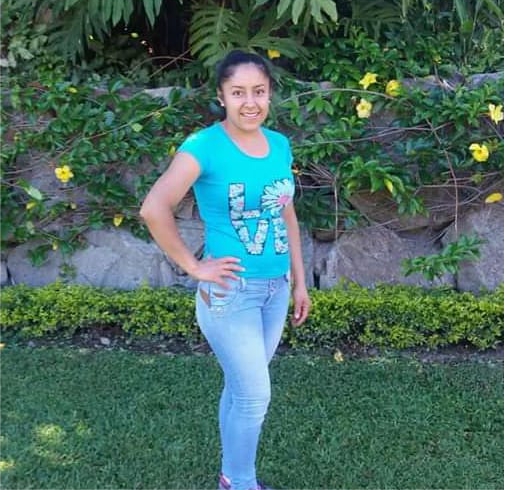 Our Community Partners
The conscious community of healers that live in the Vilcabamba area contribute to our naturally pranic landscape by our progressing ideas in permaculture, arts and energy medicine. We invite healers to share their art with our family during retreat rest days.
Bernarda Bravo

(Ecuador 🇪🇨)
Bernarda is a certified nurse and neural therapist in alternative medicine. She provides injectable doses of essential nutrients during retreat including Vitamin C, Magnesium, B Vitamin Complex, Glutathione, and Homeopathic remedies that are safely sourced from Germany.
Mama Julia
(Ecuador )
Mama Julia is a traditional, local Midwife that can relocate the position of the womb and identify the body's potential for pregnancy. She has over 40 years experience receiving children using generational knowledge and natural methods. Her impressive intelligence is drawn from her experience with plant medicines and ancestral work.
Enma Cordero

(Ecuador 🇪🇨)
Enma is an attentive, intuitive healer who grew up in a family that practiced Ancestral Medicine. She is also a leader of farmers both locally and nationally. Her knowledge integrates ancestral health and agro-ecological production into the community, but also expands into organizational management, nutrition, and social leadership.
Maya Choi

(Korea 🇰🇷)
Maya is a taoist author coexisting sustainably with nature on the mountain above Casa del Sol. She teaches movement meditation (Qigong, Taichi) and holds a retreat space that supports connection, healing, learning, meditation, creativity and art. Visit her on the mountain to reflect and integrate your experience.
Caitlin Berard MS, LET, CYT

(USA 🇺🇸)
Caitlin is certified in Lymphatic Enhancement Therapy, which utilizes a gentle electromagnetic current to stimulate lymphatic flow, detoxification, and deep relaxation. Caitlin has been practicing lymphatic therapy for the past 5 years, alongside her work as an Ayurvedic practitioner, nutritionist and herbalist. Learn more at Adhara Health.
Dr. Teshna Beaulieu

(Canada 🇨🇦)
Dr. Teshna Beaulieu is a licensed Doctor of Chiropractic and a Certified Practitioner in Quantum Neurology and Neuro-Emotional Technique. For more than three decades she has helped people heal on physical and emotional levels. Utilizing her cutting edge techniques, her patients find themselves on the road to vibrant health and able to enjoy their lives. Learn more at her website Dr. Teshna.