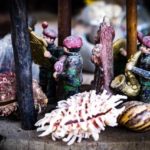 Ayahuasca is a sacred tea of the Amazonian Native tribe traditions and used for hundreds of years. It has the power to heal through the layers of illnesses: Physical, Emotional, Psychological, and Spiritual.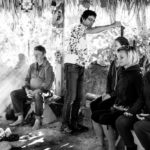 We hold our San Pedro cactus ceremonies in our Maloka (our temple). Our Maloka is located on the backbone of the sacred mountain in the valley of San Pedro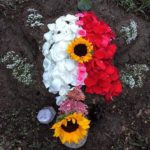 Literally the "house of hot stones"— is a ceremony of purification of the body and soul through sweat. It symbolizes our return to the womb of Mother Earth, and we intend to emerge from it reborn.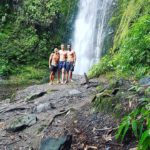 Breathtaking hikes into high-energy mountains and waterfalls in the valley of longevity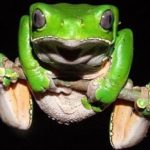 (optional by request). This natural vaccine purifies harmful cells of our body while generating a powerful multiplication of our immunity cells, allowing us a deep sensation of cleanliness, lightness, tranquility, well-being, inner peace and a deepening of the conscience.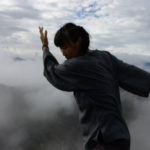 We offer meditation and flowing Yoga movements. It encompasses basic Yoga postures, Qigong, Tai Chi, Kirtan chanting, and Mudra that help us ground and connect to the Earth Elements.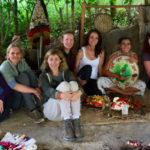 After the ceremony, it's always good to take time to process by oneself. But it is also helpful to process by sharing our experience within the safety of a relaxed and warm circle.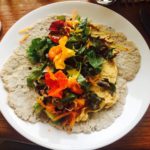 Our delicious meals are home-cooked with traditional Ecuadorian and South American ingredients. Organic and wholesome. (see pics)
Massages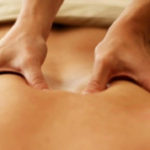 Relax and rid remaining tension with a wide range of full body massages. (optional by request)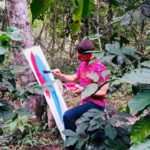 During this meditative and expressive activity, we look into ourselves, feel and embrace the emotion within us, and then express it on the canvas.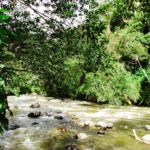 We use certain edibles, oils, and herbs to cut, clean, and heal wounds, including memories linked to the womb, and wounds of the female lineage. We deliver all of ourselves to the best of drivers: the power of water.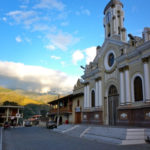 Enjoy your rest days visiting local craft shops and cafes in the tranquil Vilcabamba square. Vilcabamba has been referred to as the "Playground of the Inca" which refers to its historic use as a retreat for Incan royalty.